Taoist Basic & Associate Instructor training – Brussels, Belgium
19 October 2019 @ 9:30

-

23 October 2019 @ 17:30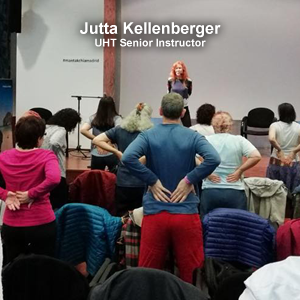 Event Overview
Dates: October 19 – 23, 2019
Location: Brussels, Belgium
Languages Spoken: English / French
Registration: Please contact the event organizer Nataša Kovac and see the event website
What You Will Learn
Inner Alchemy Basic Level I & II Practices: Inner Smile, Six Healing Sounds, Microcosmic Orbit, Tao Yin, Iron Shirt Chi Kung I, Testicle & Ovarian Breathing. In this five-day workshop, we'll practice the Universal Healing Tao Basic Medical Chi Kung the powerful ancient tools for transforming our painful emotions into happiness and health.
Transform negative emotions into happiness and health
Internal energy practice
Healthy and life balanced
This workshop is both for beginners to the Universal Healing Tao as well as longtime students.
Here is more information on the foundational Taoist practices that we will learn and practice together.
Inner Smile – The Inner Smile is a powerful practice for new students and experienced practitioners alike. By using the simple smile that we had as a baby we connect with our vital organs and breathe in the positive virtues energy of the respective organ. The meditation technique of the Inner Smile teaches you how to get in touch with your inner organs, feel love and appreciation for them so that stress and negative emotions are transformed into creativity and healing.
Six Healing Sounds – The Six Healing Sounds is one of the core practices in the Universal Healing Tao system. We hold negative energy in every part of our body, especially in our major organs. By calming the mind and smiling and breathing into our major organs we become aware of the negative charge in an organ.
Microcosmic Orbit – Opening the Microcosmic Orbit is one of the cornerstones of the Universal Healing Tao system. When we feel energy circulating in the Microcosmic Orbit it balances our organ energy and the endocrine system of our body. The Microcosmic Orbit connects us with the energy of nature and the universe. It is a very healing and spiritual practice.
Tao Yin – Tao Yin is a series of revitalizing exercises that develop flexibility, strength, resiliency, and suppleness. These exercises create harmony within the body, mind and spirit through their integrative principles. Tao Yin means 'directing energy' and this helps us to release chronic tension, energy blockages, and toxicity that may have accumulated in the body over many years. These exercises activate Chi flow in the meridians, opening and strengthening them.
The Iron Shirt Chi Kung strength and vitality of your internal organs are the real keys to the overall health of your body. In Strengthen Your Internal Organs Master Chia guides you through certain standing postures, muscle locks, and breathing techniques, known as Iron Shirt Chi Kung. These practices direct internal power to the organs, the twelve tendon channels, and the connective tissues fasciae. By directing more energy into your internal organs you can perfect your body, increase performance, fight disease, and lay the groundwork for higher spiritual work.
Taoist Secrets of Love & Healing Love – The techniques of Ovarian and Testicle Breathing heal any imbalance in our sexual organs, like menstrual problems or any imbalance in the male sexual organs and it enhances our vital energy. This leads to deeper sexual fulfillment & physical improvement as vital energy can be exchanged with one's partner with the indiscriminate loss of emotional & sexual energy.
Certification of Associate Instructors

Those participants in the workshop who have 70 hours of previous training in UHT practices will have the opportunity, during the last 2 days of the workshop, to be evaluated in order to become certified as Associated Instructors of the Universal Healing Tao System.
Event Details
***Additional Details To Be Announced***
Accommodation & Travel Information
***Additional Details To Be Announced***
Learning Resources
It is not required that you have any previous knowledge of the Universal Healing Tao or before attending the General Basic Retreat workshop. But, if you are interested in learning more about what you will learn at this workshop, here are some resources:
Blog posts you may be interested in:
Related YouTube videos: 
 

How To Register: To reserve your seat for this workshop, please contact the event organizer via their website or by phone or email (contact details below).
Questions?

Questions? 

If you have questions about this workshop's location, pricing or registration, the best contact is the event organizer (contact information below). They will be able to answer all your questions on those details. If you have questions about what I teach, I'd be happy to connect with you. Please email me at

hello@juttakellenberger.com

.
Interested in Private Teaching?

Private Teaching or Treatments

– I

 will be in this city for a short time, and if you would like private teaching outside of this workshop or a Chi Nei Tsang Massage treatment from me while I am there, please connect with me in advance. Although I get many requests during my time abroad, I will do my best to meet with you. You can email me at

hello@juttakellenberger.com.