Chi Nei Tsang Massage II with Certification – Brussels, Belgium
18 August 2020 @ 9:00

-

21 August 2020 @ 17:00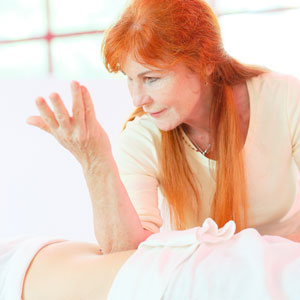 Event Overview
Chi Nei Tsang II – Chasing the Winds (with Certification)
Dates: August 18 – 21, 2020
Time: 09.00 – 17.00
Location: Brussels, Belgium
Languages Spoken: English and translated to French by a live interpreter (Jutta parle en anglais et la classe sera traduit 'live' en français par un instructeur Tao)
Registration: Please contact Nataša Kovać the event organizer, Tel. +32 497 53 37 04 Website please click here
Tuition Fee: Please contact organizer Email: natkova@hotmail.com
What You Will Learn
Chi Nei Tsang II, Chasing the Winds with certification Chi Nei Tsang II expands on the first CNT course focusing on techniques to release "trapped sick winds," which can be stored and cause problems anywhere in the body, from TMJ in the jaw to heart problems to varicose veins in the legs. At the end of the course, students receive a certificate allowing them to begin collecting case studies to eventually apply to become a CNT 2 practitioner.
Chi Nei Tsang Self Massage We will learn about Chi Nei Tsang, the abdominal chi massage, and we'll specifically learn techniques that you can use on yourself for self-healing. We will review how to use these techniques for general health, detox and specific ailments and symptoms. I welcome all students who are interested in learning more about energy cultivation, self-healing and the internal organ massage.
In addition to improving overall health and vitality, Chi Nei Tsang II Massage can help with:
Digestive problems, such as irritable bowel syndrome, bloating and constipation

Detox through elimination of toxins in the gastrointestinal tract and promoting lymphatic drainage

Releasing various pain and tension including neck and related headache pain and lower back pain or issues with the sciatic nerve

Alleviating asthma symptoms  

Improving circulation and cardiovascular health

Women's health conditions including endometriosis and menstrual problems

Men's health conditions including infertility and impotence
Benefits students experience during the workshop:
Learn effective massage techniques and an Eastern medicine perspective of healing of oneself and assisting others in their healing.

Detox – Because we practice the wind-releasing massage techniques on each other throughout the workshop, you will receive the benefits of Chi Nei Tsang II massage with physical and emotional detox.

As a result, you may experience: increased energy and positivity, relaxation and stress relief, a stronger connection to spirituality and possibly a release of negative emotions or experiences.

Participants often report that they feel a great relief of heaviness or emotional burden and many also experience relief of pre-existing physical discomfort or pain. 
Event & Pricing Details
Please prepare for this event:
Please bring a yoga mat with you, and wear loose fitting clothes. For CNT also bring some massage oil and blanket.
Pricing & Workshop Schedule
***Additional Details To Be Announced***
Bulk Pricing Discounts
***Additional Details To Be Announced***
Cancellation Policy 
We reimburse you the amount paid minus 20 % of the course fee until a week before course starts and after that, but before course starts, minus 50 % of the course fee. No reimbursement possible once the course has started.
Accommodation Information
***Additional Details To Be Announced***
Travel Information
You can take Bus 36 and get off at stop "Chant-d'Oiseau" to arrive at the event venue. Free parking is also available if you choose to drive. 
Become A Practitioner
If you are interested in becoming a Chi Nei Tsang II practitioner, you must follow these steps:
Attend 28 hours of teachings with Jutta or another qualified CNT Senior Teacher

After attending first CNT II workshop, collect 100 case studies (minimum 18 persons for 5 sessions) (10 case studies in single sessions)

Attend a second CNT II workshop or retreat and present the 100 case studies to the qualified CNT Senior Teacher the first day of the workshop

Be evaluated in theory and practice by Jutta, Master Chia or another CNT Senior Teacher
About Teacher
Jutta Kellenberger, Universal Healing Tao Senior Instructor »I became a student of Taoist Master Mantak Chia's in 1987 and I've been committed to advancing myself in the Taoist energy practices since then.
In 1990, I became an instructor to begin teaching the Universal Healing Tao system in Germany and Switzerland. Later I moved to Thailand to live, work and teach at Master  Chia's centre, the Tao Garden Health Spa & Resort.
By 2001, I became a Senior Instructor teaching many levels and forms of the energy practices, including much of what I teach today – different Chi Kung and Tai Chi forms, Healing Love practices for women and men, Fusion of the five Elements and Kan & Li. These are the highest meditations of inner alchemy. In addition, I taught the technique of cosmic healing and Chi Nei Tsang I, II and III massage training.
In 2010, I was appointed global head of business for Chi Nei Tsang. Since then, I manage, under Master Chia, and with a team of senior teachers, the curriculum that is taught about Chi Nei Tsang around the world.
I really like to teach and I am happy when I can inspire others to learn these old practices as well. Practicing the Tao becomes a lifestyle as it affects every part of life.
I am delighted to teach the various disciplines of the Universal Healing Tao throughout the world. This energy has completely changed my life and my understanding of spirituality.«
Learning Resources
I generally recommend all students first join for a Chi Nei Tsang I workshop or retreat first before joining me for Chi Nei Tsang II in order to have a foundation and understanding of these massage techniques. If you are interested in learning more about what you will learn at this workshop, here are some resources:
Blog posts you may be interested in:
More information on Chi Nei Tsang:
Books:
Related YouTube videos: 
 

How To Register: To reserve your seat for this workshop, please contact the event organizer via their website or by phone or email (contact details below).
Questions?

Questions? 

If you have questions about this workshop's location, pricing or registration, the best contact is the event organizer (contact information below). They will be able to answer all your questions on those details. If you have questions about what I teach, I'd be happy to connect with you. Please email me at

hello@juttakellenberger.com

.
Interested in Private Teaching?

Private Teaching or Treatments

– I

 will be in this city for a short time, and if you would like private teaching outside of this workshop or a Chi Nei Tsang Massage treatment from me while I am there, please connect with me in advance. Although I get many requests during my time abroad, I will do my best to meet with you. You can email me at juttakellenberger8@gmail.com.