Tao Foundation introduction – Warsaw, Poland
23 October 2017 @ 9:30

-

17:30

370zł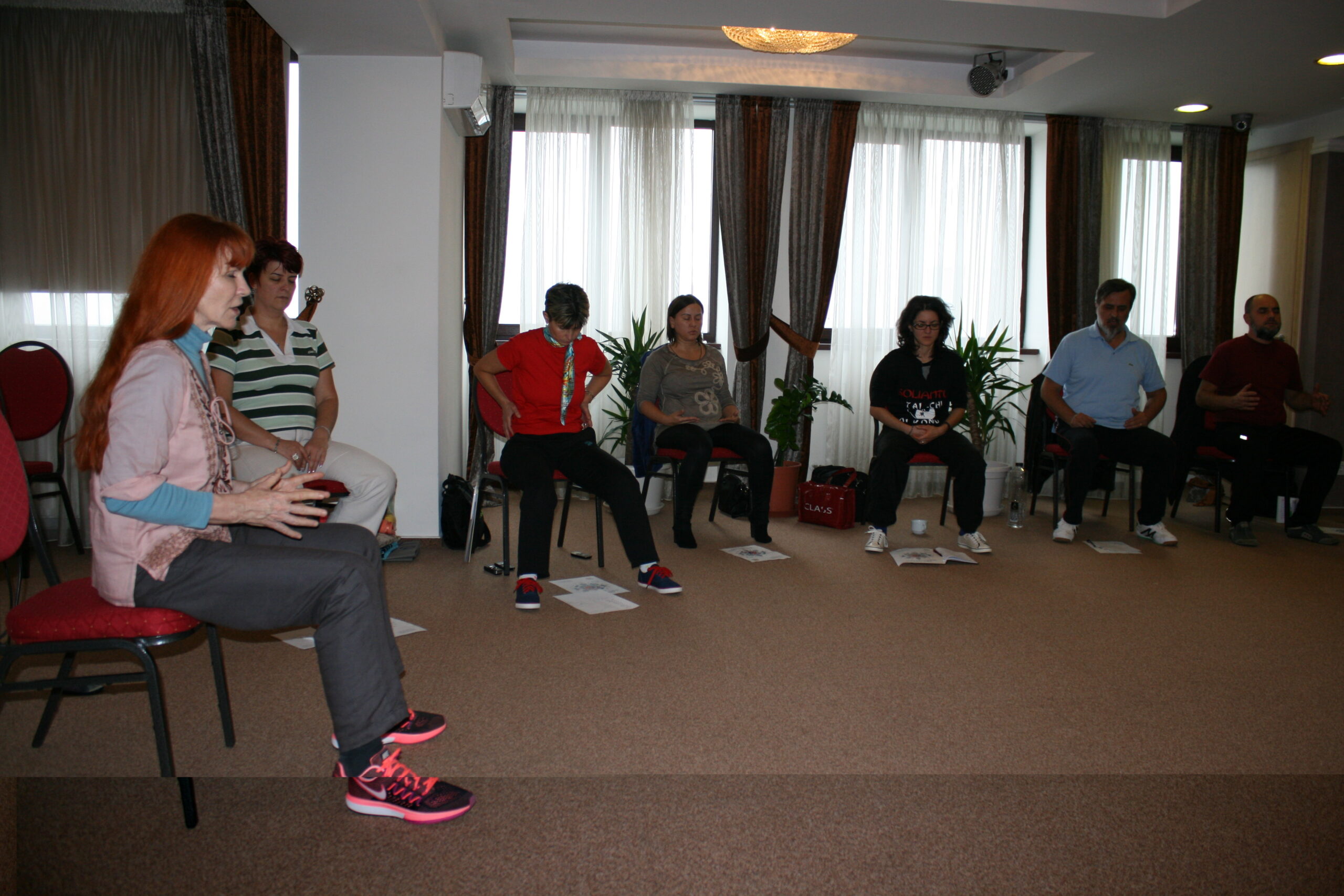 Event Overview
What You Will Learn
1-DAY meeting with the foundations of the Universal Healing Tao system with Jutta Kellenberger, Tao Senior Instructor
We invite you to an intensive workshop with Jutta Kellenberger, international senior instructor of Universal Healing Tao (School of Master Mantak Chia. We'll practice the foundational Universal Healing Tao meditations and exercises together and we'll discuss the basis of Taoism, self-healing, wellness and spirituality.
Jutta will introduce:
Inner Smile Meditation – to change the way you feel
6 Healing Sounds – a way of cleansing the negative emotions stored in our organs.
Microcosmic Orbit – this meditation will help you to feel Chi more easily inside, outside, and around the body. It awakens, circulates, and directs Chi through two important energy routes in the body
Centering
Benefits students often experience during the workshop:
Take control of your own energetic and spiritual self development
Cultivate more energy, happiness and better health
Transform negative emotions into positive virtues
These are the first steps on the path to taking control of your own mental, physical, emotional and spiritual well being and development.
Each participant receives a Certificate of Participation from Tao Garden for the Tao Foundation workshop. The workshop will be given a few minutes away from Pl. Wilsona Metro station (the exact location will be sent to the participants) Please bring a yoga mat with you, and wear loose fitting clothes.
Event & Pricing Details
– przy wpłacie bezzwrotnej zaliczki 130 zł i przeslaniu dowodu przelewu na mejla do 15.09 –> 370 zł
ZAPISY JEDYNIE PRZEZ FORMULARZ: http://bit.ly/2twIUQd Mejl kontaktowy: Katarzyna Majak, womenofpowerbook@gmail.com
Cancellation Policy 
Accommodation & Travel Information
Learning Resources
Here are some additional resources you may be interested in but are not required to review before the workshop.
Blog posts you may be interested in:
Books:
Related YouTube videos: 
 

How To Register: To reserve your seat for this workshop, please contact the event organizer via their website or by phone or email (contact details below).
The Ancient Female Healing and Basic Practices – Warsaw, Poland October 21 – 22, 2017
Questions?

Questions? 

If you have questions about this workshop's location, pricing or registration, the best contact is the event organizer (contact information below). They will be able to answer all your questions on those details. If you have questions about what I teach, I'd be happy to connect with you. Please email me at

juttakellenberger8@gmail.com

.
Interested in Private Teaching?

Private Teaching or Treatments

– I

 will be in this city for a short time, and if you would like private teaching outside of this workshop or a Chi Nei Tsang Massage treatment from me while I am there, please connect with me in advance. Although I get many requests during my time abroad, I will do my best to meet with you. You can email me at

juttakellenberger8@gmail.com.