ONLINE Inner Alchemy Astrology level III / Sept. 23-24 & 30, Oct. 1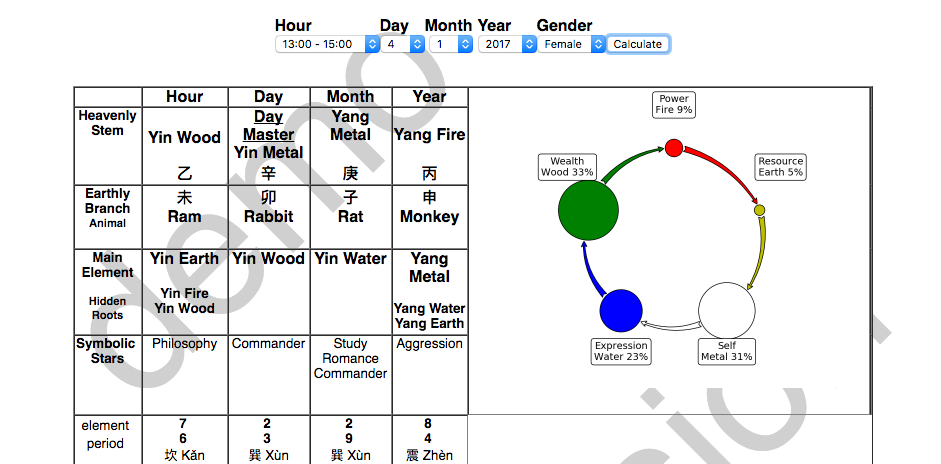 Event Overview
Dates: September 23 – 24 & September 30 – October 1
Taught together with IAA Senior Teacher Christine Harkness-Giles
Location: Online – Zoom platform
Languages Spoken: English
Tuition fee: 290€ for 2 days – Reserve 2 Days / 580€ for 4 days – Reserve 4 Days
What You Will Learn
Inner Alchemy Astrology
This is Master Chia's own branch of Chinese Astrology which allows us to look at the energy we were born with, and the energy we have today and see how to correct our imbalances in the 5-Elements using Inner Alchemy Practices, as taught by the Universal Healing Tao System. Learn more about yourself, your nearest and dearest and understand compatibilities. Christine, the event organizer, co-wrote 'Inner Alchemy Astrology' with Mantak Chia and is an IAA Senior Instructor.
You may like to read this blog post – Astrology, Destiny and Spirituality + How To Read Your BaZi Chart – to learn more about what will be discussed in this workshop.
Event & Pricing Details
Bulk Pricing Discounts
Cancellation Policy 
If you need to cancel your workshop registration, here are the directions from the event organizer. We reimburse you the amount paid minus 20% of the course fee until a week before the course starts and after that, but before the course starts, minus 50% of the course fee. No reimbursement possible once the course has started.
Accommodation Information
Travel Information
Learning Resources
It is not required that you have any previous knowledge of the Universal Healing Tao before attending this morning workshop, but here are some learning resources if you are interested.
Related YouTube videos: 
 

How To Register: To reserve your seat for this workshop, please contact the event organizer via their website or by phone or email (contact details below).
Questions?

Questions? If you have questions about how this workshop is organised or about what I teach, I'd be happy to hear from you. Please email me at juttauht@gmail.com 
Interested in Private Teaching?

Private Teaching or Treatments

– If you would like private teaching outside of this workshop or a Chi Nei Tsang Massage treatment from me, please connect with me in advance. I will do my best to meet with you. You can email me at

juttauht@gmail.com.