Fusion II-III & Tai Chi Chi Kung I Retreat – Tao Garden, Chiang Mai, Thailand
3 June 2018 @ 19:30

-

9 June 2018 @ 12:30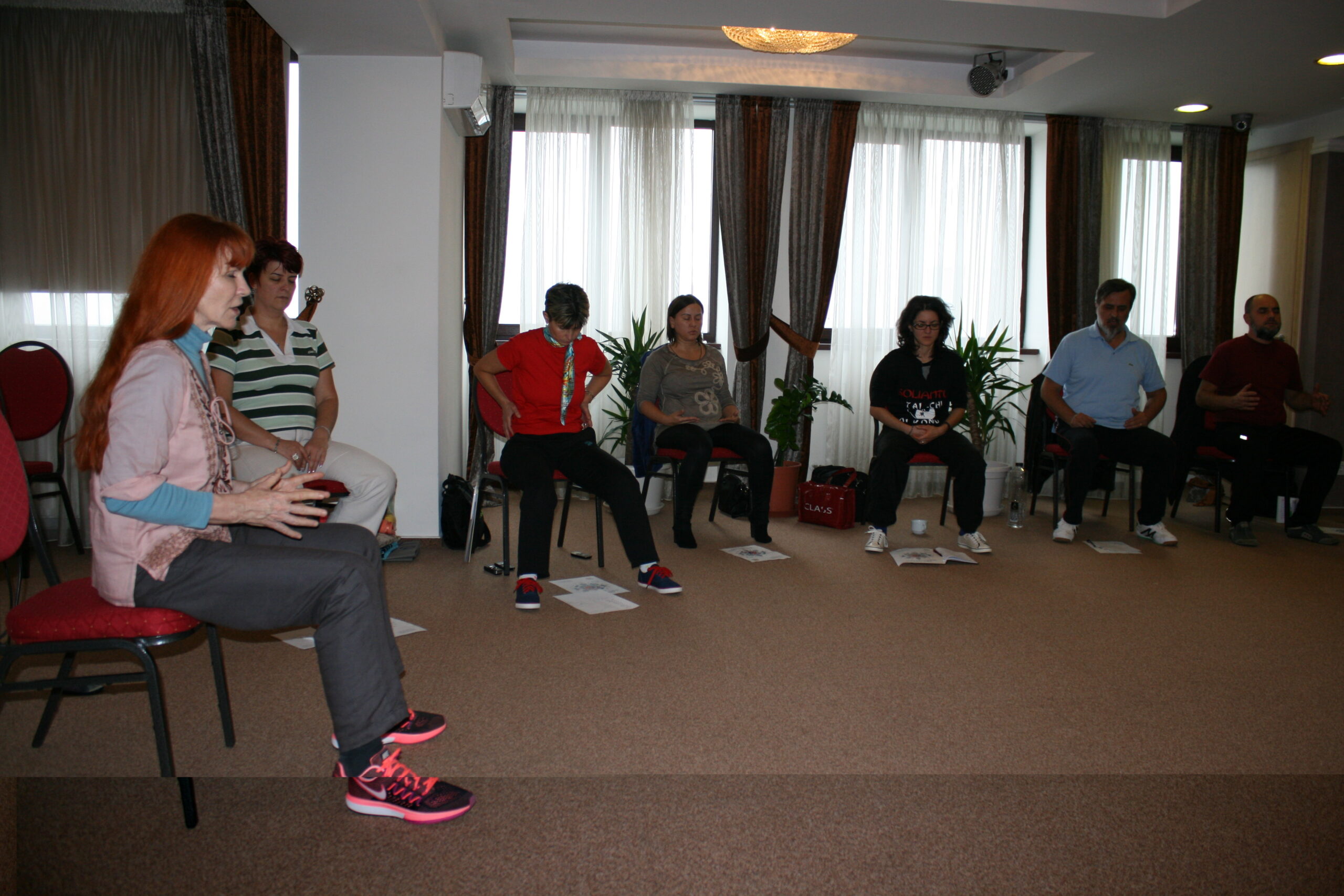 Event Overview
Dates: June 3 – June 9, 2018
Location: Tao Garden Health Spa & Resort, Chiang Mai, Thailand
Languages Spoken: English
Tuition Fee: 

15,100 Thai Baht (

currency calculator

)

*does not include accommodation

Registration: Reserve your spot for this retreat online today. Register below. 
What You Will Learn
In the Fusion retreats (I, II & III), we focus on balancing and condensing our internal energy to connect with the Source and download the information from the Universe to expand our spiritual practice. In addition to the advanced energy cultivation meditations, we also practice forms of Chi Kung that complement and enhance our meditation practice.
Fusion is a powerful practice that further opens channels in the body using the eight forces of the Pakua. Negative energy is transformed and made to blend with positive energy which is then fused into a pearl of pure life-force energy and circulated in the Microcosmic Orbit. With each level of Fusion (I, II & III), we work to open different channels in the body.
Fusion II teaches additional methods of circulating the pure energy of the five organs once they are freed of negative emotions. When the five organs are cleansed, the positive emotions of kindness, gentleness, respect, fairness, justice, and love are combined into compassion energy that emerges as a natural expression of internal balance. The practitioner is able to monitor his state of balance by observing the quality of emotions arising spontaneously within. The energy of the positive emotions is used to open the three channels running from the perineum, at the base of the sexual organs, to the top of the head. These channels collectively are known as the Thrusting Channels or Routes. In addition, a series of nine levels called the Belt Channels is opened, encircling the nine major energy centers of the body.
Fusion III practice completes the cleansing of the energy channels in the body by opening the Bridge and Regulator channels. You also learn in this level to build some extra psychic protection, You learn techniques to drive out negative energy entities that attach to the spine and other areas. There are specialized practices to protect the spine and to clear the brain. The opening of the Microcosmic Orbit, the Thrusting Channels, the Belt Channel, the Great Regulator, and Great Bridge Channels makes the body extremely permeable to the circulation of vital energy. The unhindered circulation of energy is the foundation of perfect physical and emotional health. The Fusion practice is one of the greatest achievements of the ancient Taoist masters, as it gives the individual a way of freeing the body of negative emotions, and, at the same time, allows the pure virtues to shine forth.
In this retreat, we will also practice Tai Chi Chi Kung. Tai Chi Chi Kung is a slow-moving form that improves blood circulation, balance and overall health. We will focus on learning how to feel qi during the form, and use that to guide our movements.
Prerequisites: In order to get the most value from the teachings in the Fusion II-III retreat, I recommend first joining for Fusion I. Having this foundation will allow you to be able to better understand the Fusion practices and be able to incorporate the teachings into your daily life.
Benefits students often experience during the retreat:
Students may become aware of deeper layers of consciousness and then be able to transform and release what no longer serves them in order to redeem a higher nature.
Due to this release, energy may be felt more strongly in the body and be able to flow more freely in the meridians.
Fusion practices will improve health, provide a deeper sense of self and increase compassion for on
Over time, the benefits of these practices are only enhanced.
Event Details
Retreat Itinerary:
Sunday, 19.30 – retreat introduction
Monday –  Friday the schedule is as follows:
7.00 – 8.00 – Morning Qi Gong at the Tai Chi Field

8.00 – 9.30 – Breakfast (Buffet at Guan Yin dining hall available 8-10)

9.30 – 12.30 – Morning Class
12.30 – 14.00 – Lunch Break, (lunch buffet open until 14.00). You can also choose to make appointments for 

treatments at the spa or Pakua Clinic during this time.

14.00 – 15.30 – Afternoon Class

18.00 – 20.00 – D

inner Break (dinner buffet open is from 18.00 –

 20.00) treatments at the spa or Pakua Clinic if you choose

20.00 – 21.00 – Tao Yin (Chinese Yoga) and Six Healing Sounds Meditation evening session
Saturday: 
7.00 – 8.00 – Morning Qi Gong at the Tai Chi Field

8.00 – 9.30 – Breakfast 

9.30 – 12.30 – Morning Class, review of the retreat, retreat ends
Although the retreat is Sunday evening through Saturday afternoon, many students will choose to arrive before the retreat begins or stay after the retreat ends in order to relax and enjoy health and detox services at the Pakua Clinic or spa treatments.
Accommodation Information
Waju Residence
If you are looking for an economic stay directly across from Tao Garden Health Spa & Resort, one and two bedroom comfortable rooms are available at the Waju Residence. Please contact waju@gmx.net for details and booking.
If you stay at Waju Residence, you will be able to attend the course every day, and if you like to enjoy other benefits of the resort, such as the breakfast, lunch and dinner buffet or the pool, you are able to pay for that at Tao Garden.
For 1,420 Thai Baht fee per day at Tao Garden, you receive access to: Salt Water Swimming Pool, Herbal Sauna Steam, Fitness Center, Tennis, Badminton, Ping Pong & Basketball Courts, Jogging Path & Home Entertainment Center, 3 buffet-style healthy meals (breakfast, lunch and dinner).
Tao Garden Health Spa & Resort
Another option for accommodation is to stay directly at the resort. For rates and reservations, please visit the Tao Garden website and from there you can book online or contact customer service to reserve your room.
Transportation To/From Tao Garden
A shuttle can be booked to/from the Chiang Mai International Airport through Tao Garden's website. Please click here for more information. All guests at Waju Residence can also reserve transportation upon booking their room.
Learning Resources
Here are some additional resources you may be interested in but are not required to review before the retreat.
Blog posts you may be interested in:
Books:
Related YouTube videos: 
Questions?

Questions? 

If you have questions about this retreat or what I teach, I'd be happy to connect with you. Please email me at

hello@juttakellenberger.com

.
Interested in Private Teaching?

Private Teaching or Treatments

– I

f you would like private teaching outside of this retreat or a Chi Nei Tsang Massage treatment from me while I am in Thailand, please connect with me in advance. You can email me at

hello@juttakellenberger.com.