Fusion I, II & III and Lesser Kan & Li – Barcelona, Spain
19 September 2018

-

23 September 2018

€500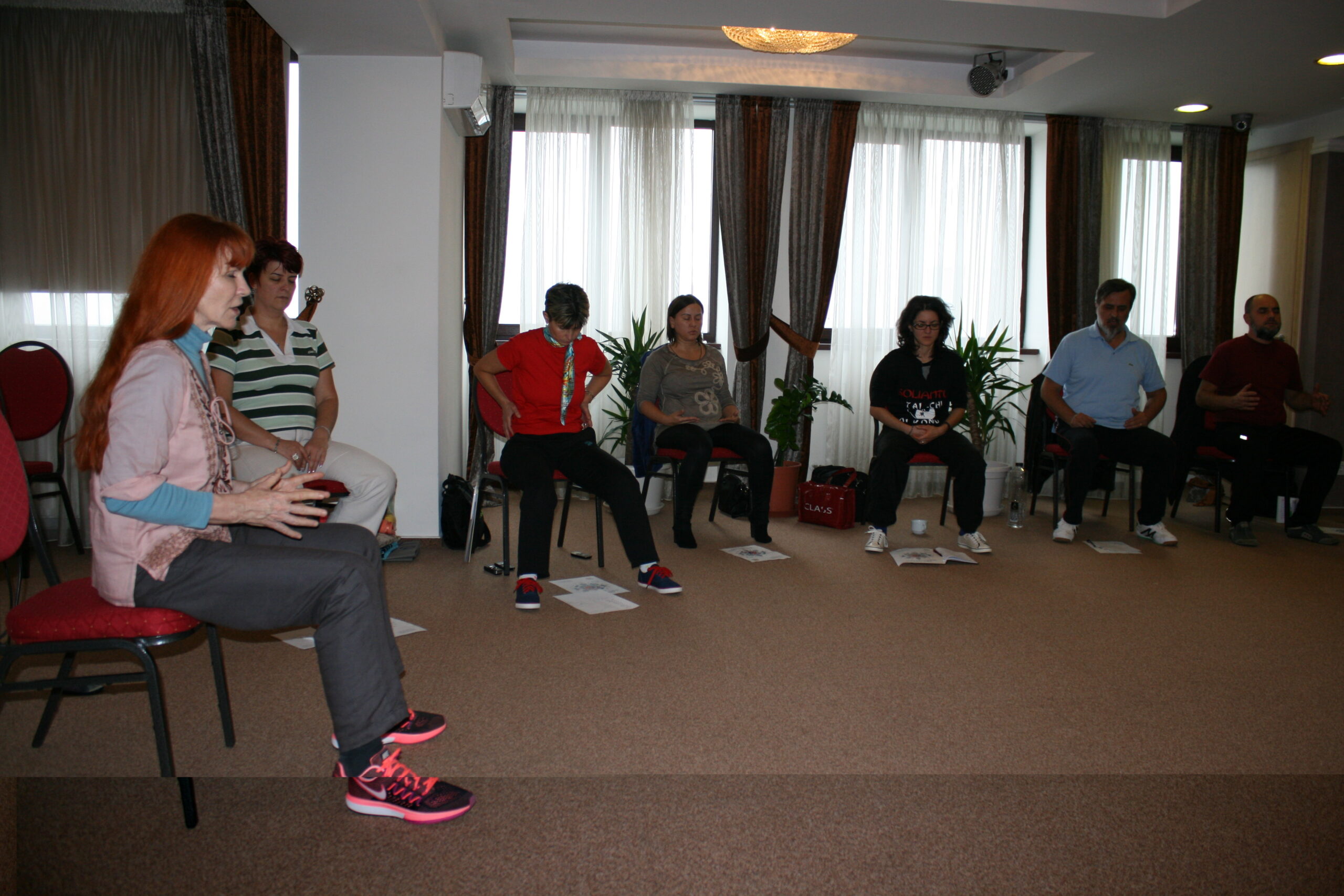 Event Overview
Dates: September 19 – 23, 2018
Location: Barcelona, Spain
Languages Spoken:  English/Spanish
Registration: Please contact the event organizer to register (contact details below)
Tuition Fee: FI, II, III = € 300 + VAT / Lesser Kan & Li = € 200 + VAT (two workshop = € 450) or contact the event organizer 
What You Will Learn
With each level of Fusion (I, II & III), we work to open different channels in the body. In the Fusion I, supreme inner alchemy practice we create an energy body, that will serve as a vehicle for our soul. In Fusion II & III we open the Thrusting Channels, The Belt Channels and the Bridge & Regulator Channel.
In this Fusion meditation practice we add Tao Yin. Tao Yin is a series of revitalizing exercises that develop flexibility, strength, resiliency, and suppleness. These exercises create harmony within the body, mind and spirit through their integrative principles. Tao Yin means 'directing energy' and this helps us to release chronic tension, energy blockages, and toxicity that may have accumulated in the body over many years. These exercises activate Chi flow in the meridians, opening and strengthening them.
Lesser Kan and Li – Taoist Internal Sexual Practice Reunite with the Primordial Force. The heart stores part of the primordial force (yuan shen). The sexual organ also stores part of the primordial force. When these two combine together, they will form a more complete force. This process establishes a powerful 'steaming' effect in the tan tien cauldron at the level of the navel center. This is used to cleanse, purify and strengthen the organs and brain to better attract the primordial force. Our spiritual fetus is established in the Tan Tien. Fusion Practice seals off body (energy) for lesser Kan & Li (Internal Energy Maps). Lesser Kan & Li manages the polarity in physical plane (water & fire).
Prerequisites: In order to get the most value from the teachings in the Fusion workshop, I recommend first joining for Universal Healing Tao workshop that teaches the foundational practices and/or the Female Healing/Men's Health/Healing Love workshop. Having this foundation will allow you to be able to better understand the Fusion practices and be able to incorporate the teachings into your daily life.
Benefits students often experience during the workshop:
Students may become aware of deeper layers of consciousness and then be able to transform and release what no longer serves them in order to redeem a higher nature.

Due to this release, energy may be felt more strongly in the body and be able to flow more freely in the meridians.

Fusion practices will improve health, provide a deeper sense of self and increase compassion for oneself and others.
Over time, the benefits of these practices are only enhanced.
Event Details
Prices: Fusion Workshop I, II, III: € 300 + VAT (for those who need an invoice, otherwise the price will be € 300) Lesser Kan & Li Workshop: € 200 + VAT (for those who need an invoice, otherwise the price will be € 200) BOTH WORKSHOPS: 500€ + VAT
SPECIAL DISCOUNTS
Studient who do the two workshops -50 € *. Therefore the price of the two workshops It will be: € 450 + VAT
Studient who come as a couple -50 € / eu *
The first 5 @ studientsto book a place have a discount of -30 €. *
Certified system UHT instructors -40 €
* Only two special discounts can be accumulated
ACCOUNT NUMBER BBVA Bank IBAN: ES19 0182 2940 4502 0160 2585 Put your name and surname in the concept
Accommodation & Travel Information
To reserve a place, it is essential to make a deposit of € 90 to the account number below. STUDIENTS OUT OF BARCELONA The hostels closest to the hall where the workshops are held are:
Casa Bella Gracia
BCN Urban Hotels Bonavista
Generator Hostel
Gràcia City Hostel
Hotel Catalonia La Pedrera
Hotel Gracia Garden
In the following websites you will find information about all the hotels and hostels near the hall. You can search by neighborhood, price, etc:
booking.com
budgetplaces.com
airbnb.es (this is cheaper, between € 25 and € 45 per night)
I advise you to hurry, I checked some sites that are already full on those dates and others only have 1 room. Well later I will inform you and I will send you some flyers with explanations of the workshops, which Jutta is preparing for me. Without further ado, I hope the information is clear and has been useful. I send you a cordial greeting and may the Chi always in you.
Learning Resources
Here are some additional resources you may be interested in but are not required to review before the workshop.
Blog posts you may be interested in:
Books:
Related YouTube videos: 
 

How To Register: To reserve your seat for this workshop, please contact the event organizer via their website or by phone or email (contact details below).
Questions?

Questions? 

If you have questions about this workshop's location, pricing or registration, the best contact is the event organizer (contact information below). They will be able to answer all your questions on those details. If you have questions about what I teach, I'd be happy to connect with you. Please email me at

hello@juttakellenberger.com

.
Interested in Private Teaching?

Private Teaching or Treatments

– I

 will be in this city for a short time, and if you would like private teaching outside of this workshop or a Chi Nei Tsang Massage treatment from me while I am there, please connect with me in advance. Although I get many requests during my time abroad, I will do my best to meet with you. You can email me at

hello@juttakellenberger.com.