Chi Nei Tsang II Chasing the winds – Dublin, Ireland
22 September 2020 @ 9:30

-

25 September 2020 @ 17:30

€450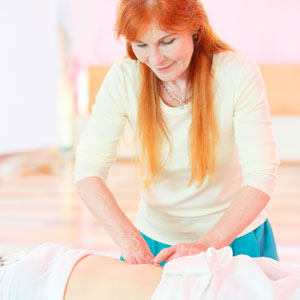 Event Overview
What is Chi Nei Tsang
Chi Nei Tsang (CNT) is a therapeutic massage and meditation technique for activating and cleansing the internal organs of the abdomen. The Taoist ways of ancient China have found that we often develop energy blockages in the internal organs that lead to knots and entanglements in the abdominal area. These blockages occur in the centre of our body where our vital functions operate and hinder the flow of energy.
The greatest damage to our centre is caused by negative emotions such as anxiety, anger, insecurity, depression and worries. Problems can also occur through overwork, stress, accidents, surgeries, drugs, medicines, poisons, improper nutrition and poor physical activity. Meditation taught the wise to look inside and to discover the connection of the internal organs with the five forces of the universe. This acts as a link between the microcosm of man and the macrocosm of the universe. The organs contain the essence of the spiritual power of man and form the lines of force that hold the body together and give it its structure.
Chi Nei Tsang helps to regain good internal structure and to release stuck energy, creating vitality and wellness in the body's integrated systems.
What You Will Learn
In the Chi Nei Tsang II workshop, we expand on the knowledge and massage techniques learned in Chi Nei Tsang I and we primarily focus on working to release the trapped winds in the body.
In this course, you will learn about the Twelve Winds, how to chase and discharge them from the body and how to inject good Chi back into the vital organs and glands. If properly addressed, the destructive impact of these immaterial and invisible wind forces can be avoided and considerable harm prevented.
We use the elbow in a highly effective technique to release trapped winds from deeper parts of the intestine and the body. In this way, the practitioner is able to assist students with chronic and acute challenges in internal tissues, organs and energy systems to improve and restore their health.
People often ask if this course is just for massage therapists or other alternative healers. I encourage all Tao students who are interested in advancing to another level of spiritual and practical development to join me for Chi Nei Tsang courses as well as those who would like to become practitioners to enhance their massage or medicinal trade. The courses give you the opportunity to learn more about your own body and how to heal yourself as well as how to help others whether it be family, friends or clients.
In addition to improving overall health and vitality, Chi Nei Tsang II Massage can help with:
Digestive problems, such as irritable bowel syndrome, bloating and constipation
Detox through elimination of toxins in the gastrointestinal tract and promoting lymphatic drainage
Releasing various pain and tension including neck and related headache pain and lower back pain or issues with the sciatic nerve
Alleviating asthma symptoms
Improving circulation and cardiovascular health
Women's health conditions including endometriosis and menstrual problems
Men's health conditions including infertility and impotence
Benefits students experience during the workshop:
Learn effective massage techniques and an Eastern medicine perspective of healing of oneself and assisting others in their healing.
Detox – Because we practice the wind-releasing massage techniques on each other throughout the workshop, you will receive the benefits of Chi Nei Tsang II massage with physical and emotional detox.
As a result, you may experience: increased energy and positivity, relaxation and stress relief, a stronger connection to spirituality and possibly a release of negative emotions or experiences.
Participants often report that they feel a great relief of heaviness or emotional burden and many also experience relief of pre-existing physical discomfort or pain.
Event Details
For this Chi Nei Tsang Training we have 2 workshops:
September 18th – 21st – Chi Nei Tsang 1
September 22nd – 25th Chi Nei Tsang 2
10% off if doing both workshops
Prices: Chi Nei Tsang 1 €450 Deposit €250 Chi Nei Tsang 2 €450 Deposit €250
Buy tickets https://www.universaltao.ie/chi_nei_tsang/
Accommodation & Travel Information
Irishtown Gospel Hall & Chapel of Ease.
Become A Practitioner
After taking CNT 2 course you will be able to complete 100 case studies – 5 sessions each with 20 people (within 2 years). In these five sessions, you will apply the different techniques that you've learned in the CNT 2 course. On completion of your case studies, you will be required to repeat the CNT 2 course. During this training you will be evaluated to be certified as a CNT 2 Practitioner.
Learning Resources
It is not required that you have any previous knowledge of the Universal Healing Tao or even any type of massage therapy or healing before attending the Chi Nei Tsang I workshop. But, if you are interested in learning more about what you will learn at this workshop, here are some resources:
Blog posts you may be interested in:
More information on Chi Nei Tsang:
E-DVD:
Books:
Related YouTube videos: 
 

How To Register: To reserve your seat for this workshop, please contact the event organizer via their website or by phone or email (contact details below).
Questions?

Questions? 

If you have questions about this workshop's location, pricing or registration, the best contact is the event organizer (contact information below). They will be able to answer all your questions on those details. If you have questions about what I teach, I'd be happy to connect with you. Please email me at

juttakellenberger8@gmail.com

.
Interested in Private Teaching?

Private Teaching or Treatments

– I

 will be in this city for a short time, and if you would like private teaching outside of this workshop or a Chi Nei Tsang Massage treatment from me while I am there, please connect with me in advance. Although I get many requests during my time abroad, I will do my best to meet with you. You can email me at juttakellenberger8@gmail.com.